Hotel Info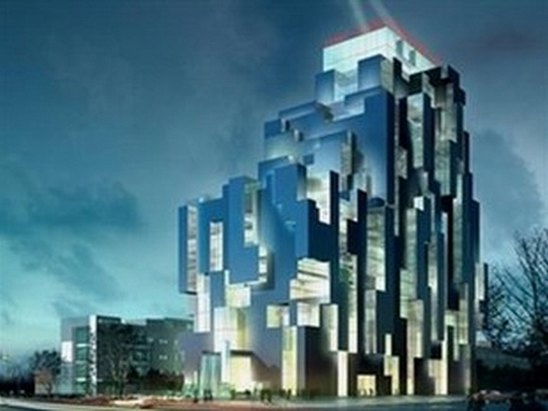 Shenzhen Avant-Garde Hotel
is located in Baoyuan Road, West Township, Bao'an District, Shenzhen, at the intersection of Laodong road and f518 fashion creative park. It is located in the central area of West Township, Bao'an District, and close to the international Qianhai development zone. It is convenient to get to the wharf of Guangdong, Hong Kong and Macao.
It integrates catering, meeting, housing, spa, recreation and sports. It is a landmark building with avant-garde appearance and grand momentum. It is a sublimation model of high integration of design and hotel culture.
The hotel building is two and fifteen stories high, with a total construction area of 67000 square meters, ? It has nearly 600 parking spaces and all kinds of luxury rooms and suites. The store has a multi-functional banquet hall without column and various multi-functional meeting rooms which can accommodate 1000 people at the same time, which can meet the needs of all kinds of business exhibitions.
The restaurants of the hotel are all provided with traditional Cantonese cuisine, Chinese and Western cuisine and world-wide cuisine by superb culinary masters, which will make your lips and teeth fragrant and have endless aftertaste. More decorative luxury, magnificent KTV, show royal style, make you passion. The outstanding atrium indoor swimming pool makes it easy for you to enjoy honor.
The hotel also has fitness center, bowling alley, table tennis room, billiards room, recreation center, beauty salon, yoga hall, boutique flower shop, boutique shopping mall, business center and other service facilities and supporting facilities, leading you and your distinguished guests into the palace of luxury and dignity.
Breakfast price
: CNY88($12.1) / person
Breakfast time
: 06:00-10:00
Breakfast type
: Buffet (Western, Chinese, Asian)